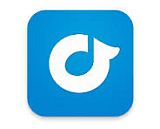 Rdio's many CES announcements add up to a major push into new listening devices both large and small. For starters, the streaming service entered into an exclusive partnership with Bosch to integrate into the mySPIN platform, which powers the digital dashboards in Jaguars and Land Rovers for online music services. This deal will bring Rdio to Jaguar and Land Rover car models installed with InControl Apps.
Second, the company said it will have a pre-loaded app appearing on smart TVs and other connected devices from Hisense. Prior to CES, Rdio also announced broadening its availability on Roku set-top boxes.
Finally, Rdio is expanding its availability on home wireless speakers. The streaming service will be integrated with the LG Connect SDK platform, DTS Play-Fi technology, and the newly announced Google Cast.