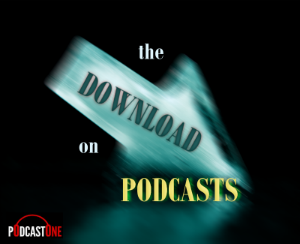 The Download on Podcasts is a weekly feature sponsored by PodcastOne.
---
The Chive (formally spelled theCHIVE) is an entertainment website launched in 2008. Its main staples are photos, lists, and other virality-inducing clickables. theCHIVE's governing ethos is an endearing cockiness, emblemized by a breezy tagline, "Probably the best site in the world."
The spirit and anything-goes attitude of the site is carried into a new podcast, just three episodes old. The program is an interview format, and scored a big win with this week's interview of celebrity entrepreneur Mark Cuban. Shark Tank fans will love the informal, inside view of Cuban in the rambunctious 55-minute Q&A.
Mark Cuban had a promotional purpose for appearing, and he gave over some time to describing his new company, CyberDust, which is like a mashup of Snapchat and Twitter. That's interesting, but most of the conversation roamed through cuban's entrepreneurial history and lifestyle.
Chive Podcast is an owned-and-operated program on the PodcastOne platform. Courtesy of PodcastOne, you can listen to the Mark Cuban interview below. (Uninhibited language makes this program not safe for work, so get out the headphones.)