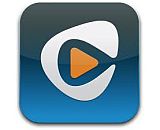 After announcing 2 million subscribers back in July, Rhapsody and Napster have grown to 2.5 million paid subscribers worldwide. Those members listen to more than 5 million hours of music a week. A large part of the growth came from the company's U.S. deal with T-Mobile, which contributed a 67% spike in unRadio subscriptions over the holiday season.
It's telling that the mobile partnership has contributed growth. Rhapsody also shared that more than 88% of its subscribers tune in on its mobile app. A whopping 70% of those subscribers only listen on the mobile platform. In January 2014, just over half of the company's subscribers were mobile only, at 53%.
"Over the next six months, we plan to continue to extend relationships with our wireless, auto and connected device partners to ensure we deliver experiences that make streaming music an essential part of daily life," CFO Ethan Rudin said.