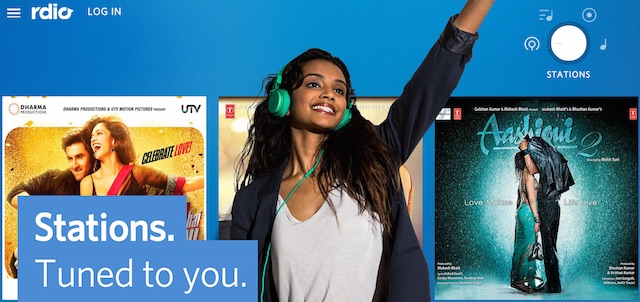 Rdio has officially launched in India, and is the first globel service to step into the specialty Indian streaming market.
This announcement has been expected ever since Rdio successfully acquired Dhingana, one of India's domestic streaming services, last March. The free radio-only version of its streaming service will be available, while the premium service will cost $1.99, or about 120 rupees, per month. Rdio also has plans to roll out a free radio player for mobile devices.
International companies have been slower to enter this market; Guvera rolled out its mobile app in November, but there have been no moves yet from globe-spanning platforms Spotify or Deezer. Some of the India-based services have been reaching out to western record labels and publishers, aiming to get a more global song database for listeners. Saavn inked a deal with Warner and EMI last August. But India's top genre is music from Bollywood movies, and Rdio's Indian website reflects that, with splash art dominated by movie posters and soundtrack album art.
In a statement, Rdio CEO Anthony Bar noted the importance of this market. "India is the fastest growing Internet market in the world with one of the most vibrant cultures for music. We have built a strong local organization here, which is now our largest office and team outside the U.S."