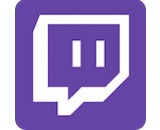 If you're not into video games, Twitch may not be on your radar. That could change in the coming months thanks to a new move aimed at bringing more musicians into its stable of video broadcasters.
Twitch made its name as a platform for live video streams of people playing video games. Much like YouTube, the network has many stars who have attracted large viewerships for their entertaining personalities or skilled gameplay. Twitch became popular enough to attract interest from Amazon, which bought the site for a cool $970 million last year. The platform made the news more recently for its decision to mute video-on-demand clips that contain copyrighted music.
The first part of Twitch's announcement today aims to help prevent those archived videos from being silenced. Twitch announced the launch of a Music Library containing tunes that are cleared for use both in live broadcasts and in VODs. It's a small collection for now, more than 500 songs mostly from labels focused on electronic and dance music.
In the second part of today's news, the platform made a big push to expand its service beyond video games with the announcement of a Music category. Twitch is beta testing this new label, which seems intended to attract artists. Some musicians have already taken advantage of the new classification, live-streaming their practices and taking song requests from fans. The category also provides a central place for artists who want to stream a live performance, something Twitch has experimented with before.
The music category will also include some approved radio shows. As part of the beta announcement, Twitch introduced a 24/7 radio channel called Monstercat FM. It's a continual stream of music from the Monstercat label that bills itself as "VOD friendly," meaning the music can be played in the background of gaming videos without being muted by the audio recognition software.
While Twitch emphasized that gaming would remain the service's core focus, the expansion into video streams of music shows how seriously its leaders take protecting digital copyright. It also confirms the recent trend of video platforms being used for musical purposes. Video is a huge driver of music discovery for younger listeners, and Twitch's focus on live interactions and community chat could be an extra appeal for performers. Twitch may still be a niche service compared to YouTube, but Amazon is clearly working to build relationships with the music industry too.