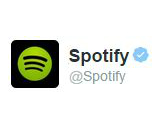 In the latest of a string of announcements related to Spotify's brand marketing opportunities, the global music service has partnered with Hong Kong-based Pixels, a multi-faceted advertising solutions company.
The purpose of this alliance is to further Spotify's penetration in the local Hong Kong digital ad market. There is an emphasis on creating custom brand affiliation opportunities. Kevin Huang, CEO of Pixles, said, "Advertisers have responded with enthusiasm and are already working with us on campaigns to include custom content and branded solutions that aim to harness the potential of Spotify's audio experiences."
Both companies intend to go beyond audio-only spots in these custom solutions. Pixels brands itself as "The Multi-Screen Advertising Company." Sunita Kaur is Spotify's Managing Director for Asia. "Pairing audio with visual advertising is not only one of the most powerful forms of marketing online, it's also a unique new addition to the Hong Kong advertising market," Kaur said. "We are pleased to be working with Pixels and look forward to delivering engaging and immersive advertising solutions."
A few days ago Spotify released a Brand Impact study in collaboration with comScore, which uses compelling metrics to argue for the value of brand advertising in streaming audio. In December, the company announced a new geo-targeting platform for local advertisers, planting its product more firmly in the space where Pandora and others are competing for local digital ad dollars.