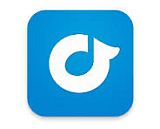 Following its big launch in India, Rdio announced a push into 24 new countries in the Caribbean, Central American, and Asia Pacific region. The new markets are Anguilla, Antigua & Barbuda, Aruba, Barbados, Bermuda, the British Virgin Islands, the Cayman Islands, Dominica, Fiji, Grenada, Guyana, Haiti, Jamaica, Nauru, Papua New Guinea, Samoa, St Kitts & Nevis, St. Lucia, St. Vincent & the Grenadines, Suriname, Tonga, Trinidad & Tobago, Turks & Caicos, and Vanuatu. The additions bring the total number of countries with Rdio availability to 85.
Rdio's expansion comes with a new exclusive partnership with mobile carrier Digicel. The company will offer 30 minutes of data-free radio listening a day to its prepaid data customers in French Guiana, Guadeloupe, Guatemala, Martinique, Bonaire, El Salvador, and Panama. Freeing up the data for a slice of time each day gives Digicel's 14-million customers an easy reason to try Rdio.
In 2014 Rdio CEO Anthony Bay said that Rdio's global footprint would be close to 100 countries in 2015. The company is moving fast toward that expansive goal in the first month. Anthony Bay is the keynote speaker at the upcoming RAIN Summit West, April 12 in Las Vegas. CLICK HERE for information and registration.