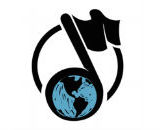 TuneCore annunced new developments of its artist feature set, laying out its plans for further improving artist exposure with live shows and special events. Its 2015 plans include a web series called Convenience Store Sessions and a SXSW showcase.
One of the other new projects is TuneCore Live: Hollywood, a concert series promoting independent artists. The Los Angeles branch of the series is being produced by brand partner Swisher Sweets, along with Swinghouse, Ultimate Ears, Mirrored Media, and CraveOnline. TuneCore Live marks a push for the company to go beyond its central services of preparing and distributing recordings. "TuneCore has always been about getting independent artists' music in front of the world," Chief Creative Officer Joe Cuello said. "This new program takes the core values of TuneCore and expands them into new areas of opportunity."
TuneCore launched its dedicated Artist Services suite last year, and since then has incorporated more features, such as mastering and YouTube Money.