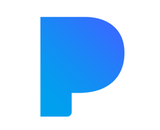 Pandora announced new integrations with Sonos wireless home speakers. Listeners can control their music played on a Sonos device with the Pandora mobile app. That includes volume, grouping and ungrouping speakers, and allowing other people's phones to control the music. The new developments also include support for the Pandora Premium on-demand subscription and Pandora Plus mid-tier service.
The Sonos integration also opens up use of Alexa voice commands with Pandora. Amazon's Alexa was one of the first third-party partners Sonos added to its wireless speakers. The WiFi speaker company announced a pivot to focus on voice controls and streaming music in 2016. In October, it debuted the new Sonos One, which will offer voice control from multiple AI platforms. Alexa will be available at launch, with Google Assistant to be added next year.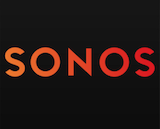 It's difficult to predict whether a company like Sonos, one that doesn't operate its own in-house voice assistant, will see a benefit from being service-agnostic. The tech giants that make voice systems, music platforms, and hardware are banking on their customers staying brand-loyal. So, for instance, Apple wants people to use Siri to control Apple Music on the upcoming Apple HomePod. For customers who intentionally don't want to be siloed into supporting only one tech brand, Sonos could be a desirable alternative.