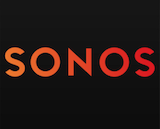 Sonos announced a big business shakeup, including layoffs and a new focus in how it will bring music into the home. In a blog post discussing the changes, CEO John MacFarlane spoke about how the home audio landscape is changing and how the company wants to stay at the forefront of that transition. He pointed to the growth of streaming, and subscription tiers in particular, and the increased interest in voice controls as the reasons for the pivot.
MacFarlane explained that the initial Sonos products were focused on libraries played locally from personal computers, but said the popularity of streaming services appears to have hit its tipping point. "The shift is not complete as a few laggards continue to cling to fading business models, but it's inevitable now," he said. "The only question that remains is how fast the growth of paid subscription services will be." He said Sonos' new focus would be on offering "incredibly rich experiences" for the home that takes advantage of that shift in how people want to listen.
He also said that Sonos would be investing in voice recognition technology. Although he discussed Amazon's Echo products with respect and admiration, the entry of the tech juggernaut into the home speaker niche must be causing concern. Voice controls give the Echo a product differentiation that few other rivals are close to touching, and Amazon has powerful brand recognition. Rather than double-down on its current position, Sonos is going to drive to keep pace with its new competitor.
"We know the future is one where paid streaming and voice control play significant roles, and we're committed to running a sustainable, profitable business so that we can fund innovation in these and other areas for decades to come," he concluded.