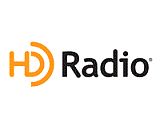 DTS hosted an investor call and discussed the company's purchase of iBiquity Digital. Chairman and CEO Jon Kirchner said that although iBiquity was posted losses at the time of acquisition, it has since "made significant progress realizing operational and financial synergies."
He added that DTS planned to move iBiquitiy's HD Radio technology from the premium niche to a more modestly-priced segment. HD Radio had 37% penetration in new cars sold in the U.S. last year. Kirchner said that DTS would be using the HD Radio tech to help present its own automotive products.
The iBiquity acquisition was first announced in September 2015. Some of the company's top leaders were transitioned into new posts at DTS in December after the takeover finished.