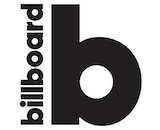 Billboard released its annual list of digital power players, a collection of the business leaders who are driving segments such as streaming and radio.
"With streaming driving an unprecedented 80% of U.S. music revenue, these executives from every sector of the music industry are tapping points of data to propel business upward." –Bilboard
The leaders in streaming reflect the how the industry has grown internationally. A pair of top brass at Tencent Music in China and an exec at India's JioSaavn were included in the list. It also shows the continued importance of the top digital brands as they expand their footprints. For instance, it highlights the chief product officer at Sirius XM and Pandora as the two brands continue the merge their content streams, and Spotify's efforts in adding podcasts are noted with the inclusion of the company's chief content officer.
Here are all of the streaming power players:
Rishi Malhotra, co-founder and CEO of JioSaavn
Amanda Marks, global head of business development and music partnerships at Apple
Dawn Ostroff, chief content officer at Spotify
Cussion Kar Shun Pang, CEO of Tencent Music
Chris "CP" Phillips, chief product officer and head of technology at Pandora/Sirius XM
Ryan Redington, director at Amazon
Angelo Sasso, senior vice president of engagement and analytics for Tidal
Michael Weissman, president at SoundCloud
Tony Yip, chief strategy officer at Tencent Music
Billboard's selections from radio also had an international bent, focused predominantly on the Latinx audience. They also recognized the massive investment into podcasting made under the iHeartMedia umbrella. Note also that two of the four honorees work in the Latino/Hispanic radio market.
The list for this industry is:
Bianca Alarcón, vice president of content development at the Spanish Broadcasting System
Jim Cady, executive vice president and chief innovation officer for Sirius XM
Darren Davis, president of the iHeartMedia Networks Group and iHeartRadio
Jesus Lara, president of Univision Radio