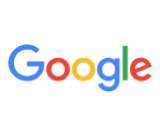 Google Assistant has been updated with a new news feature for listeners. The voice assistant is adding a tailored playlist of news stories called Your News Update. It can be started by asking Google to play the news. The audio stream begins with shorter, general interest clips, then will progress to longer programs on more specialized subjects.
As with so many personalization programs, the news stream will adapt to reflect an individual's tastes and preferences over time. It will also pull from a range of sources, with publications relevant to a person's interests and locations being favored. John Ciancutti, Google's director of engineering for search, told TechCrunch that the feature could also be updated to deliver stories based on location, such as whether a person is driving or on a smart speaker in their kitchen.
"Audio has always been great," Audio News Product Manager Liz Gannes said. "It's a tremendously evocative medium that conveys an immense amount of information."
Your News Update is rolling out to the United States in English, with plans for international expansion in 2020.