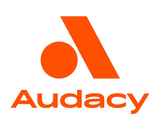 Audacy, the second largest commercial radio group in the U.S. and a major podcast network, has acquired WO Streaming — the digital audio streaming technology of media tech solutions company WideOrbit.
This action probably (but without confirmation at this time) explains the $45-million mystery investment announced last week by Audacy.
Today, the acquisition seems complete and integrated. The former WideOrbit unit is been renamed AmperWave, and the entire WO Streaming staff is now employed by Audacy. That includes executive lead John Morris, who becomes SVP Streaming at Audacy.
"The WideOrbit digital audio tech business perfectly complements our organic investments to make Audacy's digital platform the top choice for listeners, clients and partners, said David Field, Chairman, President and Chief Executive Officer, Audacy."
Central to the WO Streaming proposition is ad insertion. The original technology was brought into WideOrbit via an acquisition of Abacast in June, 2014. The original purpose of that integration was to create a single-source solution for linear broadcast and streaming. At the time, part of Abacast's offering was the Clarity Digital Radio System, a monetization system for streaming radio.
How the acquisition of WideOrbit's audio streaming tech stack will change the streaming product of the Audacy app, and enhance the consumer streaming experience, is not discussed in the company's brief announcement. AmperWave accomplishes end-to-end streaming audio solutions that have been used in diverse scenarios like Townsquare Media, Audioboom, and Univision.
.