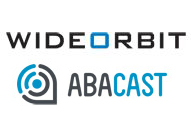 Seeking to capitalize on the quick rise in demand for digital advertising solutions and monetization, WideOrbit, a leading provider of business management software to media companies, has acquired Abacast, a technology company providing ad-insertion tools to webcasters.
Financial terms of the acquisition are not disclosed.
WideOrbit software manages advertising systems for over 2,600 clients, including Fox Sports, Federated Media, Univision, Heart Television, Tribune, and Entercom. The company was founded in 1999, and has received $28-million in funding. WideOrbit was a Red Herring Top 100 winner in 2012.
"Radio is very important to us," WideOrbit founder Eric Mathewson told RAIN in a phone call. "It's currently about 20 percent of our business, and growing. Even though our video business is growing very well, we continue to make investments in the audio side."
The Abacast acquisition has a tactical purpose: to create a single-source solution for for radio which spans linear (non-interactive, single-stream content and commercials) and non-linear (stream programming in which commercials can be targeted to audience segments).
"We are clearly the leader in linear ad operation software — traditional terrestrial ad operations," said Mathewson. "That business is doing quite well; it's 93 to 97 percent of a traditional broadcaster's revenue stream. At the same time, we do believe that the future is non-linear, and streaming. Our clients know that as well. They invest heavily in the non-linear streaming solutions, typically with a variety of vendors. They would like to have a single-vendor solution on both sides of the shop."
Abacast's core product is the Clarity Digital Radio System, marketed as the only complete and cloud-based monetizing solution for online radio. Clarity is used by over 1,500 online radio stations, and hundreds of podcasters.
Abacast technology will be integrated with WideOrbit's existing products for managing ad sales from end to end. WideOrbit's goal: "To provide a comprehensive, single-vendor, non-linear solution for WideOrbit's media clients, allowing them to effectively and profitably manage advertising across all media platforms."