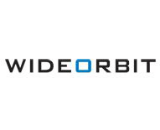 Media software company WideOrbit announced that Univision has chosen to move its ad operations to WideOrbit's integrated suite of network, ordering transaction, and streaming solutions. Univision is the leading multimedia company serving Hispanic America.
WideOrbit products that will bed deployed include WO Network (network ad sales), WO Traffic (sales, traffic, and billing), Digital Orders (digital advertising transactions), and WO Streaming (formerly called Clarity, managing and monetizing audio streams).
Univision is not a new client for WideOrbit; the  broadcaster has used WideOrbit solutions as part of its ad operations solution. This announcement represents a commitment to "consolidate it technology backbone on WideOrbit," according to the press release. Univision operates broadcast operations in 17 radio markets and 21 television markets, plus nine cable networks. "WideOrbit's technology is crucial for helping us manage a complex media business that spans multiple platforms," said Sam Abiad, Senior Vice President, Commercial Excellence and Operations at Univision Communications.
"We're honored that the largest media company serving Hispanic America has standardized its ad operations on WideOrbit," said Eric R. Mathewson, Founder and CEO. "It's a powerful example of how WideOrbit is uniquely able to simultaneously support all of the distinct operational needs of national networks and local and digital broadcasters."