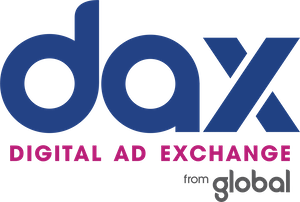 DAX is a pioneering digital audio advertising exchange connecting brands with audiences at scale across music, radio and podcasts. Advertisers on DAX can reach more than 110 million listeners through impactful formats, smart targeting and award-winning effectiveness tools. Premium publisher brands on DAX include TuneIn , LiveXLive powered by Slacker Radio, AccuRadio, Remixd and Beasley. Global, the Media & Entertainment group launched DAX in the US in 2018.  
---
 How Audio Will Continue to Drive Business Outcomes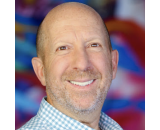 By Les Hollander, CEO DAX North America
Much has been made of the impending doom when the industry transitions to a landscape where cookies aren't king. However, at DAX — the digital ad exchange — we'd argue that this is actually an opportunity for digital audio.
Audio offers the ability to understand listeners in a multitude of contextual moments.  From walking to work to working out, the audio we listen to — be it Pearl Jam or an acid jazz remix — paints a rich story.
The industry was faced with a similar challenge back in mid 2010s when there was no solution to understanding the onward journey from audio exposure to advertiser site. That's why in 2016 we created Listener Insight ID (LIID).
It is a consumer-centered technology that focuses not just on the "how many," but rather the who, what, when and where the listener engagement is stemming from. This allows advertisers to navigate digital audio metrics around audience profiling, creative, and the frequency to measure and build strategies that can be reflected for entire audio buys in this dynamic and evolving space.
We've made some interesting discoveries as adoption of Listener Insight ID has grown. First and foremost, audio's impact lies in the middle-funnel – driving interest and increasing the likelihood of buying decisions.
Here are the top 3 things we have learned:
Frequency is key. Listeners exposed to specific audio creative 5+ times weekly are 181% more likely to engage in actions like "add to cart" or "sign up for a free trial".
Regions matter, so reference location wherever possible. We're able to break down audiences by regional engagement uplifts which can vary by as much as 1.9x. (Although we recommend stopping short of calling out "Chris who lives in New York.")
Know your audience better. We found out not only what makes them tick but how to speak to them to drive greater engagement.
The next challenge for audio?  The cookieless future, though from our experience with LIID, we know it can be as fruitful as ever. A digital world of limitless options of podcasts, streams audio articles, and music to listen to provides a rich tapestry of data points at our industry's disposal for targeting. In an already contextually driven space, it is imperative for advertisers to focus strategy on these unique strengths of audio.  Concentrating on what we do know about our audiences, rather than what we have lost from cookie data, is not only future facing but also exciting.
.