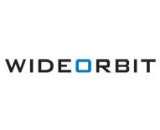 WideOrbit has announced that radio group Townsquare Media has commited to a suite of WideOrbit digital platform products across Townsquare's array of 310 radio stations. Townsquare is the third-largest radio group in the U.S., operating in 66 markets.
The WideOrbit streaming backbone is one aspect of the agreement. Also included is WO Traffic, WO Traffic – Digital Orders, and WO Analytics. So, traffic, streaming, and business intelligence will be managed by WideOrbit products.
WideOrbit has told RAIN News that the development of this deal took more than a year, and the press release notes a multiyear Townsquare initiative to standardize its digital advertising and streaming operations across its network.
"WideOrbit gives our stations the very best tools and resources for growing their businesses, increasing their listenership and serving clients," said Stuart Rosenstein, executive vice president and chief financial officer at Townsquare. Standardizing on WideOrbit will simplify our business from top to bottom. We will be able to manage the ad sales of our portfolio from one database rather than the 66 we use today."
"It's obvious that a project of this scale and ambition is a huge commitment for any station group, so we are honored that Townsquare has selected us to be its partner for advertising, digital audio and business intelligence," said Eric R. Mathewson, founder and chief executive officer, WideOrbit.
WideOrbit provides digital streaming and ad management to the radio and TV industries. It is a global company with multiple offices in the U.S., Europe, and Scandinavia.