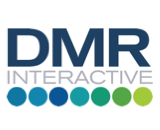 Texas A&M and DMR/Interactive have announced a new project called The Download on Podcasting. (The title and project are unrelated to the Download on Podcasts weekly column here on RAIN News, which is sponsored by PodcastOne.)
The campaign will examine the podcasting space during the 2016-2017 academic year, and will be released as a series over the coming year. It will cover topics such as developing industry-wide audience metrics, the increased competition for resources (including talent and audience), issues in distribution and consumption, and case studies of excellent podcasts.
"When examining such a shift, it can be helpful to take a step back and look outside of radio," said Dr. Billy McKim, an assistant professor at Texas A&M and director of the Digital Media Research and Development Lab. "For example, craft beer now generates $22.3 billion dollars in sales each year and continues to gain market share. What was once the hobby of beer enthusiasts has become big business. Podcasting is on the verge of experiencing a similar growth trajectory."
The project is open to participation from other voices, and is soliciting involvement from any interested parties.