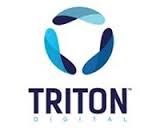 Triton Digital announced this morning that NPR has selected Triton's Tap Podcast platform for monetization of NPR podcasts. The deal offers advertisers flexible ways to plan campaigns targeted to NPR's on-demand podcast listeners.
Tap Podcast is a specialized branch of Triton's Tap (Triton Advertising Platform) system. In it, audio advertisements can be inserted (or "stitched," in Triton parlance) as pre-roll, post-roll, and/or mid-roll placements. Beyond the relatively blunt advantage of reaching a podcast's loyal and inherently segmented audience, Tap provides additional targeting of audience characteristics, potentially leading to productive campaign planning across shows to reach receptive consumers.
"As NPR's podcasting audience and offering continues to grow, providing underwriters highly reliable sponsorship capabilities and delivery is essential," noted Zach Brand, Vice President of Digital Media at NPR. "After extensive due diligence, we selected Triton Digital's Tap Podcast."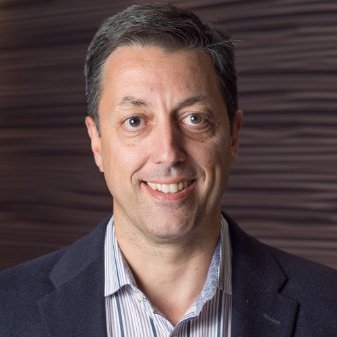 RAIN News spoke to Dominick Milano, President of Publisher Development at Triton Digital, to better understand how Tap Podcast works with NPR programs in the complex matrix of podcast distribution. We were particularly interested to know how Tap-stitched ads survive in the two main podcast consumption methods — downloading and streaming. If someone listens to a show in iTunes, by one method or the other, will that person receive the Tap ad campaign?
"If a person downloads a podcast, the stitching happens in real-time, within milliseconds. the download process happens in the normal way, but within milliseconds the platform determines whatever campaign is scheduled in the system [along with targeting determinants such as geo-location], and it will stitch that ad into the podcast. Now you have a file that is separated from online, and whenever you listen to it, that ad is baked in."
Dominick Milano explained that the stitching happens similarly when a podcast is live-streamed:
"If someone clicks on 'Listen Now' as an on-demand stream, the system stitches the ad into the on-demand content the way you would stitch an ad into a stream."
The upshot of this is that downloaded shows have baked ads which cannot be changed when the archived file is played back, either immediately after a download or weeks later. This is a universal fact of downloaded files, and applies to all podcast sponsorships, including live reads. Streaming without downloading will always give the listener the most current, topical, and relevant ad, because it is stitched in at the moment of starting the stream.
We asked Dominick Milano about the dichotomy of downloading, which is a legacy podcast behavior, and streaming, which aligns with today's usage of audio.
"We're seeing a pattern toward less download and more on-demand, similar to how people use YouTube, Spotify, or any other on-demand platform,"Milano told us. "There is still a tremendous amount of downloading going on, but we see a pattern toward streaming."