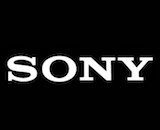 Sony Music's Q4 financial results broke out the numbers by format and revealed a big role for streaming. Digital secured a 43% portion of the company's music income, with streaming at 24% outperforming download revenues at 19%. Physical formats accounted for 45% of the quarter's income, with 12% stemming from licensed revenue, merchandise, and other deals.
"We are [seeing] quite significant momentum in music streaming," Executive Deputy President and CFO Kenichiro Yoshida said. "Because of that, we see signs that [the decline] of the music market is finally bottoming out due to the rise of streaming services such as Spotify and Apple Music after 15 years of decline."
The strength of Sony's streaming income is especially notable considering its label umbrella includes the record-breaking Adele, who strictly gated her new album out of streaming platforms.