Podcast host Spreaker, a keen developer of tools for producers, has launched new embedded web players for placing podcast episodes on web pages. The announcement shows graphical possibilities within the players — "Don't just tell listeners your story, show it to them, too!" says Spreaker.
---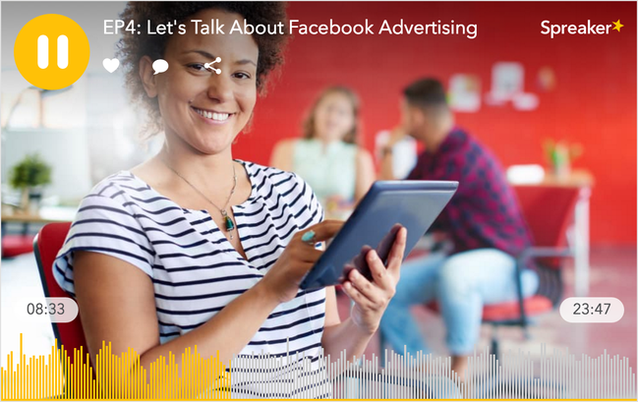 ---
The usefulness of this feature might not be immediately apparent, in a podcast distribution world where most listeners get their shows from the Apple Podcasts mobile app. But a complete distribution usually includes a program web page that serves as a landing site for people who search their desktop browsers for a certain podcast. From there, listeners might take the show to an app. The website program page serves as a far more descriptive and spacious introduction to the program than any app can furnish.
Spreaker's new design take a product strategy page from SoundCloud's playbook, with an interactive stylized waveform for skipping around within the program, and a graphic image that conveys something about the episode. Like Soundcloud, too, podcasters can create a playlist of podcast episodes for binge listening within the player. Different sizes and layouts are available. All of this is available to Spreaker-hosted podcasts.
On the listener side, the embedded player allows "Likes" and a chat-type comment feature. Social sharing is baked into the player, too.
Spreaker could be described as a stealth hosting company in podcasting, which releases nicely thought-through products without a drumbeat of splashy PR. Still, the company is frequently newsworthy, and we have noted several recent developments: