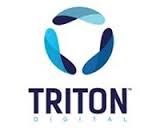 Triton Digital has announced that Spreaker is the latest podcast provider to join Triton's a2x programmatic ad exchange. Spreaker is the first U.S.-based podcast company to join a2x — Sweden-based Acast went on board in August.
a2x allows quick, targeted transactions of streaming audio inventory. In podcasting, that means injectable units like pre-rolls and post-rolls, plus whatever insertion points are provided by the podcast provider. Host-read ads and brand sponsorships may exist in the audio program alongside the auto-transacted inventory supplied by a2x.
Francesco Baschieri, Co-Founder and CEO of Spreaker, acknowledged the importance of the two types of opportunity working in tandem. "Between providing programmatic access to our podcast inventory and additional opportunities for custom host read spots and branded sponsorships, Triton Digital will be a valuable partner in helping us meet our monetization goals," he said.
"As the first US-based podcasting platform to join a2x, our partnership with Spreaker marks a significant milestone for both companies," said John Rosso, President of Market Development at Triton Digital. "We are thrilled to include Spreaker's audio inventory in our exchange in order to help advertisers connect with their highly engaged audience in a meaningful and significant way."