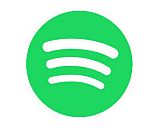 Spotify announced that it has surpassed 70 million subscribers. The news came in a tweet from the streaming company on Thursday afternoon. Subscriber numbers have been steadily rising for Spotify, which hit 50 million in March 2017, then reportedly crossed 60 million in July 2017.
The milestone is a positive note for Spotify, which has filed paperwork to begin its direct listing process on the New York Stock Exchange. Continual growth for subscriptions is a promising sign for potential investors.
However, Spotify has also hit some hurdles that might raise questions for those same investors. Earlier this week, Wixen Music Publishing filed a licensing lawsuit against the company. And today, Spotify is losing one of its more visible executives.
Chief Content Officer Stefan Blom announced his exit today in an internal memo. Blom was instrumental in landing Spotify's licenses with the major labels. Those were important steps for the company to take prior to the public listing, so the departure of such a key player at a critical time for Spotify could potentially make investors cautious.