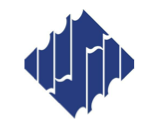 Publisher Wixen has sued Spotify over claims that the streaming service used thousands of songs without the proper license. The suit was filed on December 29 in California federal court. Wixen is looking to recoup damages of at least $1.6 billion plus injunctive relief. The publisher represents titles by several well-known artists, including Tom Petty, Neil Young, and Stevie Nicks.
"Either a direct license from Wixen or a compulsory license would have permitted Spotify to reproduce and/or distribute the Works as part of the Service, including by means of digital phonorecord deliveries, interactive streaming, and limited downloads," the lawsuit said. It argued that Spotify relied on the Harry Fox Agency for that licensing, although it claimed Spotify knew that the agency did not have the necessary infrastructure to get the required licenses.
Company President Randall Wixen said that the publisher and its clients are not taking part in the recently introduced Music Modernization Act or in the class-action suit settlement with a collective of songwriters, stating that both are inadequate to the interests of the company and its clients.
Spotify has filed court papers that questioned whether Wixen's clients had gotten enough time to potentially opt out of the lawsuit. The company did not respond to a request for comment from Variety.