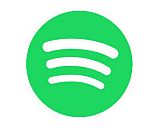 One of the perpetual stories that kept appearing in out 2017 headlines was the lingering question of Spotify and its plan for an IPO. The signs had pointed toward the streaming service pursuing a direct listing. Now, news has emerged that Spotify filed the confidential documents with the SEC to begin the IPO process in the final days of December.
Axios first reported the development, and the news has since been confirmed by Bloomberg. The timeline indicates that Spotify is aiming to go public in the first quarter of 2018. At latest speculation, the company could be valued as high as $19 billion. It is likely to be the biggest business to try the direct listing approach.
The development is exciting, especially after so many hints and teases that Spotify did want to go public but was never quite ready to take the big step. Other tech companies, including outside the music space, will likely be paying close attention to see how a business of this scale is able to pursue an alternative to going public. Direct listing allows some increased privacy and efficiency in the IPO process. If successful, stock prices will be set by demand rather than by investment bankers and Spotify won't have to pay underwriters, but it also comes with some additional risks for the company to shoulder.
It has taken time for Spotify to establish stronger relationships with the major labels and other critical players in licensing. Although Spotify has secured deals with the three majors and indie network Merlin, it was recently hit with a licensing lawsuit by Wixen Music Publishing.