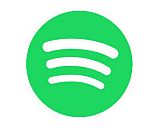 Spotify's valuation may have reached $19 billion thanks to private trading. That's up from a rumored valuation of $16 billion in September. Sources familiar with the trades claimed that the private trades for the streaming music services were happening at a price of more than $4,000 per share. Spotify's recent interactions with Tencent and Tencent Music Entertainment may have also boosted its potential valuation to $5,000 per share, a source told Reuters.
This form of trading lets the employees and founders of large private companies cash in on their shares prior to a public listing. It also lets other investors get an advanced start on the listing. Investors who don't want to wait for their return can sell shares this way too.
Spotify has not commented on this latest projection. The company is still believed to be working toward a direct listing on the New York Stock Exchange.