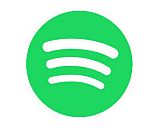 Reuters is reporting that Spotify's latest private trading numbers are now valuing the streaming company at about $16 billion. The publication cited unnamed sources familiar with the latest deals for Spotify, although the company declined to comment on the rumor. If accurate, that valuation is roughly $3 billion more than Spotify's worth in similar trades until June. Reuter's sources predicted that by the time Spotify goes public, it could be worth at least $20 billion.
"It's hard to speculate on Spotify's valuation since we only have historic results prior to the most recent renegotiation with the music majors," said Louis Citroen, an analyst with Arete Research. "But a $20 billion valuation sounds punchy as it implies both that Spotify can continue growing customers at a fast pace, and that it might achieve a double-digit margin. We can believe in the customer growth, but are less sure about profitability given high royalty costs and limited differentiation with rivals on content, price or technology."
Spotify's public listing plans are still hazy at best. It seems most likely that the company will pursue the direct listing on the New York Stock Exchange, an alternate path that the company put under consideration earlier this year. There is also a possibility that it would follow the more traditional IPO path. Spotify has successfully landed revised licensing deals with the major labels, a critical step toward proving financial stability to potential investors, but still has not made any definitive statements about how or when it will go public.