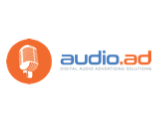 Audio.ad has collaborated with the Mobile Marketing Association to compile a guide for digital audio advertising in Latin America. This playbook is a free download available in Spanish, Portuguese, and English. It contains statistics, concepts, and best practices around digital audio consumption in Latin American markets, including case studies of successful brands.
"In Latin America the standard listener listens for 10 hours and 45 minutes of digital audio per week," said Germán Herebia, Audio.ad co-founder and CEO of RedMas. "These indicators clearly demonstrate that digital audio is not future, but strongly entrenched as a media."
"Online radio, streaming services, podcasts, apps and audiobooks are part of this growing trend and set up today digital audio as an innovative media to connect brands with their audiences," Audio.ad Managing Director Carlos Córdoba said. "Considering this, together with the MMA we developed the Playbook on Audio Advertising with the aim of bringing the industry closer, a reference guide to delve into best practices in digital audio."
Audio.ad is a specialist for digital audio advertising centered on Latin American listeners.