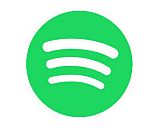 After sparking a storm of speculation earlier this year, Spotify may indeed be moving forward with its plan for and IPO-less IPO. The streaming company has reportedly hired Morgan Stanley, Goldman Sachs, and Allen & Co to advise it on pursuing a public listing on the New York Stock Exchange. A source familiar with the proceedings told the Financial Times that the company does not feel it needs to raise new money. However, there has reportedly been no final decision yet about whether direct listing would be Spotify's next move.
This plan to list shares without an initial public offering was first hinted at in April. The media response to the plan was decidedly mixed.
So far in 2017, Spotify's biggest news has been label deals. The company has inked agreements with Universal Music Group and indie network Merlin that will allow artists from those businesses to window their releases. In the case of UMG, this concession allows Spotify to pay out a smaller percentage of its total revenue for use of the label's music. Spotify is reportedly still working on negotiations with Warner Music Group and Sony Music Entertainment.