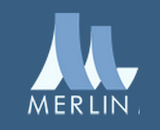 Independent label group and digital rights agency Merlin has signed a multi-year agreement with Spotify that will allow its artists to gate their albums to only paid subscribers. The new deal continues the existing relationship between Merlin and Spotify and marks another big development in the streaming platform's label relationships.
Annual research from Merlin has showed that its members' repertoire performed 27% better on streaming services' paid tiers compared with freemium, ad-funded ones.
"Merlin was a launch partner to Spotify back in 2008, and our partnership has thrived ever since," CEO Charles Caldas said. "This new agreement lays the path to future sustainable growth for us both, and we look forward to remaining an integral part in the service's continued success."
This Merlin deal expands the number of performers who will be able to window their releases on Spotify. The streaming service inked a similar deal with Universal Music Group earlier this month. Windowing is a new development to Spotify's business model, reversing a long-standing policy for the company that any music available on the platform would be open to all listeners.