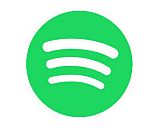 Spotify has secured a licensing deal with Warner Music Group, meaning the streaming service now has agreements with all three major labels. The Warner deal is one of the final pieces Spotify needs to progress with any means of going public. Whether the company does opt for a direct listing or a traditional IPO, licensing deals with all the majors shows potential investors that Spotify is a stable operation with control over one of its largest line items.
"It's taken us a while to get here, but it's been worth it, as we've arrived at a balanced set of future-focused deal terms," said Ole Obermann, Warner's chief digital officer.
"Our partnership with Warner Music Group will help grow the new music economy where millions of artists can instantly connect with fans, and millions of fans can instantly connect with artists," Spotify Chief Content Officer Stefan Blom added.
The full scope of the Warner deal has not been disclosed, but the structure is likely akin to the setups Spotify developed earlier this year with Universal and Sony. In both of those arrangements, the labels won the right to temporarily window their music to paying subscribers in exchange for a lower rate paid out by Spotify for access to the labels' catalogs.