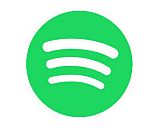 Spotify has reportedly reached a licensing agreement with Sony Music Entertainment. Unnamed sources told Billboard that the streaming service has inked its second major label deal this year, after announcing an agreement with Universal Music Group in April. Representatives for both Spotify and Sony have declined to comment thus far on the rumored development.
UMG's deal with Spotify requires the streaming platform to pay a portion of its royalties as its subscriber base grows. It has also provided the option to give UMG artists a chance to window their music as a gated release on the platform.
Spotify is laying the groundwork for a direct listing on the New York Stock Exchange. Securing licensing deals with each of the three major labels is a critical step in getting investors on board with the plan.