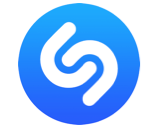 AdExchanger profiled Shazam and its use of mobile advertising. The identification app has shifted from a business model of affiliate iTunes links to one centered on advertising. Chief Revenue Officer Greg Glenday said that half of Shazam's inventory is sold programmatically across both private and open exchanges. It also works directly with some clients for more involved, custom campaigns. Custom campaigns are usually mobile takeovers, but Shazam sells just six of them a month for about $100,000 each.
Shazam's interests go beyond just smartphones, as the company has become a multimedia enterprise in its own right. In addition to being the subject of a new television game show called Beat Shazam, the company has also started integrating TV spots, visual identification, and other forms of media.
"Imagine users Shazam a concert ticket and Taylor Swift pops up and welcomes them to the show," Glenday said. "A brand can get data about who is entering and send them an offer."
The seismic shift from an affiliate model to the current approach of multiple high-profile revenue streams is a reflection of how Shazam has managed to navigate market changes ahead of the curve. It is still investing in other forms of augmented reality, and stretching the bounds of what brands and customers can do with just their phone's technology.