Angus MacDonald, who handles a broad range of copyright legal matters and has litigated in the Copyright Royalty Board, is the lead copyright and trademark attorney for the University of California system. The views expressed in this article are solely Mr. MacDonald's and should not be attributed to his employer. 
---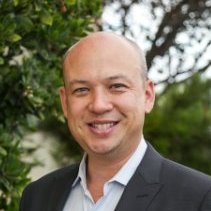 SoundExchange just released its annual financial report for 2015. It collected $846 million last year from all statutory services!1 This represents a year-over-year increase in royalty collections of $91 million or 12%.  In 2014, SoundExchange collected $755 million in statutory royalties according to its 2014 annual report.
SoundExchange's Growth Is Attributable to Pandora
As usual, SoundExchange's revenue growth is completely attributable to Pandora. As discussed in my RAIN article last year, in 2014, Pandora paid over $405 million in royalties to SoundExchange. In 2015, Pandora paid approximately $500 million in royalties to SoundExchange (as further discussed below). Thus, Pandora's year-over-year increase of approximately $95 million in royalty payments to SoundExchange represents all of SoundExchange's $91 million year-over-year increase in royalty collections.
Pandora now accounts for approximately 60% of SoundExchange's total royalty collections. According to its most recent 10-K filing dated February 18, 2016, Pandora's total revenues in 2015 were $1.164 billion. (See p.39 of the 10-K).  Pandora paid 46% of its total revenues in royalties for "internet transmissions of sound recordings" in 2015.2 (See p.10 of the 10-K). In other words, Pandora paid over $535 million in performance royalties for the sound recording rights.
The vast majority of Pandora's $535 million sound recording royalty bill in 2015 was paid to SoundExchange. Even considering the few direct deals that Pandora has entered into with record labels – including Merlin (consortium of independent labels) and Naxos (classical label) – one can conservatively estimate that Pandora's payment to SoundExchange was approximately $500 million in 2015. That amount represents a 23.5% increase in royalties paid by Pandora to SoundExchange in 2015 as compared with 2014 ($405 million).
A Slowdown in Growth of SoundExchange's Royalty Collections
While SoundExchange's annual royalty collection is approaching – and will eventually surpass – $1 billion dollars, its year-over-year increases in royalty collections are clearly slowing down and may plateau by 2017. In 2011, SoundExchange had a whopping 40% year-over-year increase, followed by a 35% increase in 2012, a 29% increase in 2013, a 17% increase in 2014, and now only a 12% increase in 2015.
SoundExchange's royalty collections undoubtedly will enjoy a robust upward spike in 2016 due to the higher effective rates that Pandora, other pureplay services, and small webcasters will be paying in 2016 compared with 2015. (For Pandora, its effective or "blended" per-performance royalty rate in 2016 is approximately 15% higher than its blended rate in 2015.) But since the statutory royalty rate essentially will remain flat in 2017 (and beyond) and given Pandora's likely plans to continue to engage in direct licensing discussions with record labels (potentially to create an on-demand service to compete with Spotify and Apple), 2016 may be the last consecutive year of double-digit revenue growth for SoundExchange.
This growth slowdown indicates, among other things, that the non-interactive webcasting industry has matured; there are less participants in the industry as some (like Live365) decided to pull the plug; subscription services are making greater headway in attracting listeners to on-demand alternatives (e.g., Spotify with its 30 million paying subscribers); and services like Pandora and Sirius XM continue to look for direct licensing alternatives.
Looking Forward
Despite these factors and Pandora's recent volatility (including its leadership changes last week and recent rumors about selling itself), Pandora is clearly SoundExchange's golden goose now and into the foreseeable future. SoundExchange as well as the record labels and artists who split the SoundExchange-collected royalties need a robust Pandora for the stability and continued growth of the streaming industry. Streaming not only accounted for the biggest segment of digital revenue for the U.S. record industry in 2015, but also was – for the first time – the largest segment of the entire U.S. record industry revenue (surpassing both digital downloads and physical sales). With $535 million paid in sound recording royalties last year, Pandora will remain one of the biggest players in the industry.
And with the recent CRB decision in Web IV providing Pandora with both royalty certainty for the next five years and relief from the onerous statutory rates decided by the CRB judges in Web III, Pandora and SoundExchange can expect consistent (albeit somewhat slower) growth over the next few years, as SoundExchange marches toward annual royalty collections of $1 billion!
---
1 SoundExchange collects performance royalties across a wide range of industries that operate under the statutory licenses – including satellite radio, internet radio, and certain cable music distribution and business establishment services (e.g., Muzak and DMX).
2 In contrast, Pandora paid only 6.7% of its total revenues for the performance royalties of musical works in 2015. That amounted to $78 million paid to performing rights organizations (e.g., ASCAP, BMI and SESAC) or directly to music publishers for the performance of musical works (as opposed to the sound recordings).