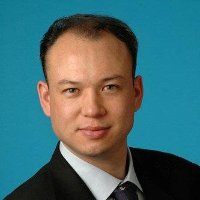 Angus MacDonald is an intellectual property attorney who has handles a broad range of copyright matters and has litigated in the Copyright Royalty Board. Currently, Mr. MacDonald is the lead copyright and trademark attorney for the University of California system. The views expressed in this article are solely Mr. MacDonald's and should not be attributed to his employer or others.
---
SoundExchange just released its annual financial report for 2014. It collected $755 million from all statutory services last year! This represents a year-over-year increase in royalty collections of $108 million or 17%. (In 2013, SoundExchange collected $647 million in statutory royalties – see page 4, footnote 2 of SoundExchange's Annual Report for 2014.)
Based on its annual growth rate over the past several years – which has averaged over 25% – SoundExchange will surpass $1 billion dollars in annual royalty collections within the next year or two. This is a remarkable feat, especially since SoundExchange was incorporated less than 12 years ago. In comparison, last month, ASCAP triumphantly announced that it collected $1 billion in revenues last year – the first performance rights organization to do so. However, ASCAP (founded in 1914) had a 90-year head start on SoundExchange.
Pandora's Contribution
While SoundExchange's year-over-year growth in royalty collections is noteworthy, such increase – as usual – is almost completely attributable to Pandora's annual increase in royalty payments to SoundExchange, a consistent pattern for the last several years. As discussed in my RAIN article last year, Pandora paid roughly $310 million in royalties to SoundExchange in 2013. As discussed further below, Pandora paid over $405 million in royalties to SoundExchange for 2014. Thus, the nearly $100 million increase in royalty payments by Pandora accounts for the vast majority of SoundExchange's $108 million year-over-year increase in royalties.
Pandora now clearly accounts for more than 50% of SoundExchange's total royalty collections. According to its most recent 10-K filing (dated February 11, 2015), Pandora's total revenues for 2014 were $920.8 million (page 39 of the 10-K), and it paid 44% of its total revenues to SoundExchange (page 12 of the 10-K). That means Pandora paid over $405 million to SoundExchange in 2014 – about a 30% increase in royalties paid to SoundExchange compared with 2013. In other words, Pandora's payments represented 54% of $755 million in total statutory royalties that SoundExchange collected in 2014.
Implications
Pandora's growing royalty share has important implications for the next royalty term (2016 – 2020). With Pandora's surging listening hours and royalty payments, SoundExchange (as well as the record labels and artists who split the royalties collected by SoundExchange) need a robust Pandora as much as Pandora needs a reasonable rate for the next royalty term. Indeed, given the recording industry's growing reliance on streaming revenues – which RIAA recently touted to be $1.87 billion in U.S. in 2014, according to its recent report – a healthy and growing Pandora is necessary for the stability and growth of the industry.
Later this year, the Copyright Royalty Board in the current Webcasting IV rate proceeding will set the Internet radio royalty rates for 2016-2020. But if SoundExchange's rate proposal is adopted by the Copyright Royalty Board, this will have a devastating effect on Pandora, as it will effectively double the rates that Pandora has been paying for the last 7-8 years. With that looming threat, it is no surprise that there have been some very recent takeover rumors of Pandora.
Looking Forward
Regardless, Pandora will continue to pay an impressive amount of money in royalties in the foreseeable future. But it is also quite possible that a smaller percentage of Pandora's total revenues will be going to SoundExchange down the road. As discussed previously in RAIN, Pandora has placed more emphasis on privately negotiated direct licensing deals with labels. For example, Pandora reached an agreement last year with Merlin, a global indie-label consortium. More recently, in February 2015, Pandora closed a deal with classical label Naxos. And with the possibility that Pandora may create an on-demand service (similar to Spotify, Rhapsody or Apple's Beats) in the future, there may be a smaller percentage of Pandora's payments flowing to SoundExchange if Pandora enters into more direct licensing deals with record labels (as opposed to being largely reliant on the statutory license that SoundExchange administers).
SoundExchange Notes
Two other observations surface from this year's Annual Report by SoundExchange. First, last year, SoundExchange "released unclaimed funds for distribution years 2009 and 2010" (see page 4 of the Annual Report). This represents the second year in a row that SoundExchange released unclaimed funds from previous years – something that SoundExchange rarely, if ever, had done prior to 2013.
Second, while SoundExchange's 17% increase in royalty collections in 2014 (compared with 2013) is a worthy accomplishment, it actually represents a slowdown in the annual growth that SoundExchange has enjoyed over the past several years. SoundExchange had a 40% year-over-year increase in 2011, a 35% increase in 2012, and a 29% increase in 2013. This growth slowdown suggests, among other things, that the non-interactive webcasting industry is maturing; there may be less entrants into this maturing industry; subscription services (like Spotify) are making greater headway in attracting listeners; and entities like Pandora and Sirius XM are opting for direct licensing alternatives.