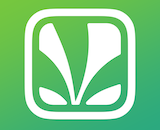 Saavn announced plans to add original, long-form audio programming to its existing music service. The streaming company has partnered with Indian radio star Neelesh Misra, podcast network Indus Vox Media and digital media brand Arré to create ten new shows.
"Today, we are turning Saavn from a music-only product to an entertainment platform—a platform with the best music experience, groundbreaking original programming, and a true home for artists and creators," Saavn CEO and co-founder Rishi Malhotra said.
The new Saavn Original Programming could also provide new advertising options for engaging with listeners, Televiison Post reported.