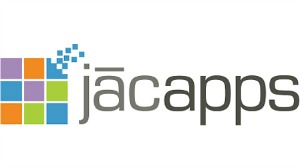 Jacobs Media-owned jacapps, a mobile app developer with a concentration in radio, announced in a webinar yesterday that its apps have been made compatible with Android Auto, Apple CarPlay, and Ford's SmartDeviceLink system. The upgrade will be available to radio stations next month.
Jacobs Media has focused on connected cars for several years, advocating for greater awareness of radio's challenged dashboard positioning. "Over the past six years, we have focused on the changing in-car entertainment environment, and its impact on the radio industry," said Fred Jacobs. The Jacobs Media president often writes about radio in connected cars, on the company blog.
The upgraded jacapps product enables end users (listeners) to place a station app which has been downloaded to a phone, onto the screen of an Android or Apple car dashboard. There, it can sit alongside choices presented by large pureplays such as Pandora and Spotify, and station aggregators like iHeartRadio and TuneIn. For radio stations, the allure is to make a single station brand as visible and accessible as the major national players — in a sense, replacing the button/dial radio tuner which is gradually disappearing from cars.
"Now, we can get radio broadcasters on the valuable screens of these vehicles to ensure that millions of consumers can enjoy hearing their favorite stations while driving," Jacobs said.
A beta version of the new app is being created for WMMR/Philadelphia, and is currently awaiting approval in the Apple app store.
This latest development of jacapps products is part of an App Everywhere initiative, which intends to put radio station brands everywhere that listeners might want them to be, including smartwatches, smart TVs, and digital dashboards in cars.