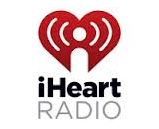 iHeartRadio, the public-facing brand of the largest commercial radio group in America, is training its resources on the emerging podcast category with new content, technology partnerships, and in-house leadership.
The company set the stage in November when Chris Peterson joined iHeart as Senior Vice President of Podcasting. Peterson went over to iHeartRadio from TuneIn, a direct competitor in audio content aggregation, where he was Content Partnership Manager. Before that he was Director of Operations at The Blaze.
Aspiration
In a phone conversation, Chris Peterson told RAIN News that iHeart intends to advance the industry in both the technology and content realms. On the tech side, iHeartRadio announced an integration of ART19's API (Application Programming Interface) — a development that might sound inscrutable, but basically means that podcast publishers which distribute on iHeartRadio get better data about audience consumption when people listen on iHeart's platform. "API distribution" is a growing movement in podcast technology, contrasted with RSS, the legacy protocol by which podcasts are pulled into, and through, many different consumer listening apps.
"We're frustrated with the lack of technology push on the platform side," Peterson told us. To be sure, the ART19 partnership allies iHeartRadio with one of the most forward-thinking pod-tech companies around. "We hope that it spreads throughout the industry," Peterson said, referring to the API, "and part of the announcement was to push the industry forward."
A Busy 2017
As a distributor of podcasts created or hosted by major podcast networks, iHeartRadio has quietly been accumulating content and business relationships. Chris Peterson told us that in the first month of 2017, he has either signed or renewed agreements with WNYC, Panoply, audioBoom, and PRX, in addition to the recent ART19 milestone. He said he is in conversation with top producers and adding podcasts daily: "If it's not available [on iHeartRadio] yet, it will be shortly."
When we asked about original content, Peterson had something easy to point to — Tagline, a finely produced conversational podcast about advertising, creativity, and culture first announced in September. The show is a collaborative creation with partner AdAge, and the first episode dropped yesterday, Super Bowl day (a nice implicit hook-up with the famous advertisements of that big game).
Tagline is a carefully structured release, sponsored by Bulleit Frontier Whiskey, planned for an initial six-episode, biweekly first season. The program is recorded in iHeartMedia's midtown studio space.
Leveraging Radio
When it comes to a larger portfolio of originals, Chris Peterson talked about leveraging the massive talent and production assets of iHeartMedia's 850 radio stations. This is an interesting line of discussion, as it is our observation that commercial radio in the U.S. has not raced to take an inside track in podcasting, as public radio has. That might be a generalization, and there could be good reasons for whatever imbalance exists, but Peterson emphasized leveraging radio personalities that already have audiences — and taking advantage of the network's immense promotional power.
One example already in the market is Bobbycast, a living room-produced chatcast hosted by WSIX-FM Nashville radio host Bobby Bones. Bones hosts artists and music industry executives, and has cranked out 34 episodes to date. Bobbycast is an example of a terrestrial crossover into podcasting which goes beyond archiving on-the-air content, producing something original with a known asset. "We have a mandate to surface content to listeners," Chris Peterson said. "We know they want it."
Looking Ahead
2017 promises to be an eventful year for podcasting as creative, hosting, and distribution powerhouses jockey for positioning in what will presumably be a growing audience. (The Infinite Dial, produced by Edison Research and Triton Digital, will give us an update about listener growth on March 9.) The big gorilla in podcast distribution is Apple, with its iTunes and Podcasts funnels responsible for an estimated 65% of all podcast listening.
iHeartMedia is the big gorilla in traditional radio, which is naturally aligned with podcasting, at least in theory. Chris Peterson seems determined to create a leadership position for iHeartRadio in podcasting that matches its strong consumer recognition in streaming radio.  "We are always improving the product to create a great podcast listening experience," he told us. "We want to push the envelope."
---