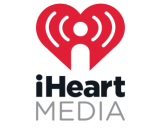 iHeartMedia has partnered with Advertising Age to create a podcast called Tagline. The twice-a-month podcast will focus on the advertising, marketing and communications industries, with experts giving an inside look at their work. iHeartRadio will produce the show, which debuts in November on the digital music platform and on the AdAge website.
"Everything sound is exploding, radio, streaming and podcasts are all up significantly year over year, so the time is right to create an original audio series for the advertising community," said Gayle Troberman, iHeartMedia's chief marketing officer. "We suspect there will be no shortage of talent or opinions to keep the content and listeners flowing."
The show is promising a honest look into the advertising industry. "Our audience wants to hear about the real conversations, frustrations, insights and resolutions that happen in the conference rooms late at night and this partnership with iHeart will expose exactly that," Josh Golden, publisher of Advertising Age, said.