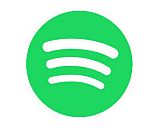 Financial Times reported that Spotify is in "advanced talks" to acquire SoundCloud. The talks might be advanced, but sources told the publication that there were no details on how much money might change hands and the potential deal could still fall apart. The two parties took meetings last spring about a possible takeover, but FT says Spotify walked over SoundCloud's asking price.
We've been expecting to see more consolidation within the streaming music space, so this possible tie-up is an intriguing proposition. Spotify's subscriber numbers have been rising at a good clip and the latest reports stand firmly behind subscription streaming as a revenue driver. However, Spotify itself has not yet posted a profit. Its 2015 results did show growth in revenue, but also in losses.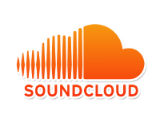 With Spotify keeping busy preparing for an IPO for months, it seems unlikely that the company would do anything to put those plans at risk. An acquisition of SoundCloud would mean a big boost in audience size thanks to its 175 million monthly users, but SoundCloud isn't in any better financial shape. A takeover would be very expensive and considering how new the SoundCloud Go subscription program and advertising efforts are, there likely wouldn't be an immediate impact on Spotify's the bottom line. If SoundCloud is a target, does Spotify make the move now rather than wait until there are public shareholders to keep happy? Is size enough to keep the comparatively scrappy Spotify safe against the larger war chests backing other on demand platforms from Apple or Amazon? Daniel Ek and his team have quite the balancing act before them.