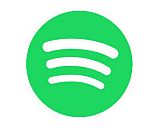 Bottom-line profit in the streaming music business is elusive, and progress is measured less by reduced losses as by improved revenue efficiency. That's why Spotify is so happy about its 2015 financials. The net loss was bigger than in 2014, but by a much smaller percentage than gross revenue gain. "In many ways it was our best year ever," the company said in a note to shareholders.
How is an extra splash of red ink cause for celebration? Spotify grossed $2.12-billion in 2015, up 80% from 2014. That's a growth story investors love, and Spotify is paving a road toward an eventual IPO. Once on the public market, Spotify might face more pressure on the bottom line in the drumbeat of investor scrutiny that all public companies endure. For now, it's a story of scaling (about 28-million subscribers and total audience of 89-million at end of 2015) and revenue (top-line growth of 45% last year, and 74% the year before).
Spotify announced that it had attained 30-million subscribers in March.
What drags down Spotify's bottom line? The cost of revenue, most of which is cost of music in royalties paid to rights-owners (separated from sales, marketing, R&D, and general administration). that cost came to 83% of Spotify's gross earnings.
In numbers, Spotify's 2015 net loss was $189-million. That number was $177-million in 2014. So, Spotify widened its net loss by 6.7 year-over-year, against the 80% gain overall revenue. Monthly subscription revenue grew 78% — music to the ears of Spotify's partner labels which like to see money flowing from the lower-margin freemium advertising business to the higher-margin monthly membership business.
But ad sales are part of the growth picture too, nearly doubling (+98%) year-over-year. The dollar number there ($219-million), about 10% of the total revenue framework. That's why labels want Spotify to optimize the freemium service as a conversion funnel to subscription. As Warner Music president Stephen Cooper said in a recent Billboard interview: "The primary reason we support freemium is as a conversion tool. Only by moving fans from ad-supported to paid will we have a sustainable model for the industry."
As a scaling story, Spotify's attitude is onward and upward. The company and its founder, Daniel Ek, have always preached that it's early days for streaming music service, and that profit comes with massive consumer adoption. That equation is not proven yet. But there's no question that 2015 was an impressive growth year for the world's leading music subscription service.