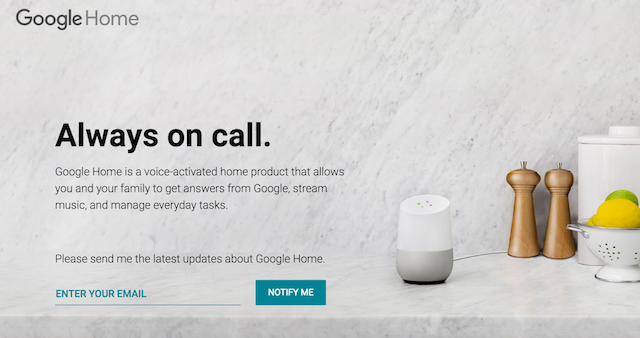 The big tech companies usually wind up butting heads in their overlapping product categories. Amazon got out of the game first with the Echo, its portable, voice-activated speaker system. Now Google has joined the race with last week's announcement of a rival product: Google Home.
The new speaker is based around the Google Assistant, a voice-control system that can answer questions and have conversations. It interacts with the Google Nest smart home technology and other popular apps such as Instacart, Ticketmaster, or OpenTable. Like Amazon Echo, Google Home also can play music from streaming services including Pandora, Spotify, TuneIn, NPR One, Saavn, and Gaana. It will also play music and podcasts from the Google Play Music catalog.
No pricing information has been shared yet, but the Google Home is slated to ship later this year. Since it's late to the party, we'll be watching to see if the Google name or any unique product features wind up giving it a boost against the existing Amazon line.