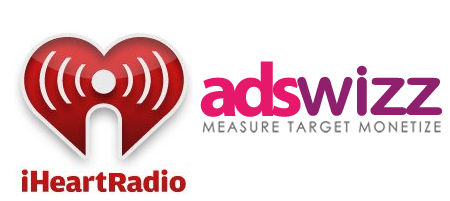 Clear Channel's iHeartRadio is partnering with ad-tech provider AdsWizz to create "unique and integrated digital advertising capabilities," it was announced this morning. The partnership will enhance ad insertion and targeting across a wide scope of brands and content — over 840 Clear Channel radio stations that stream live webcasts on the iHeart platform.
This is the first business development announcement since Brian Lakamp, previously President of Digital, took on a new role as President of Technology and Digital Ventures. During a conversation with RAIN in April, Lakamp called iHeartRadio "Clear Channel's national consumer brand."
In today's announcement, Lakamp evangelizes AdsWizz's ability to "align with our long-term vision to deliver unmatched services for our advertising partners."
Although there is no information yet on any specific ad technology and targeting products that will result from this partnership, the announcement does promise to "develop a powerful new delivery insertion method for targeted ads in live broadcast radio streams with unique new capabilities." Ads will be contextually targeted to consumers by demographics, psychographics, location, and other data segments.
AdsWizz licenses a suite of advertising solutions for digital radio that include insertion, an ad exchange, and analytics. The company maintains five offices in the U.S. and Europe. Recent partnership announcements include Deezer and Live365.
In its last earning call, Clear Channel disclosed that iHeartRadio had 47-million registered users.