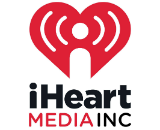 iHeartMedia delivered its Q4-2015 earning report and investor call last week, and as usual with these calls, the prepared statements and answers to investor questions gave perspective on the company's strategic thinking.
The call encompassed the radio and Internet streaming businesses (increasingly viewed as one business, as described below), and also the outdoor billboard division and live events activities. The company strives to integrate these main lines of enterprise in the minds of media observers and investors. Our attention is mostly focused on radio on both sides of the digital fence.
"As One"
Brian Coleman, Senior Vice President and Treasurer, hosted the call with Rich Bressler, company CFO. Bressler did most of the talking. He emphasized iHeart's digital audio output (mostly represented by iHeartRadio) and the traditional broadcast stations, should be conceived as one business to consumers and advertisers.
"The lines between digital and broadcast radio continue to blur and advertisers and agencies increasingly view iHeartMedia's radio and outdoor offerings as digital media reaching a quarter-billion customers," Bressler said. He noted that money flowing into iHeart was not limited to radio budgets, but was also coming from print, TV, and general marketing budgets.
"Both consumers and advertisers are coming to regard broadcast and digital radio as the same thing." –Rich Bressler, CFO, iHeartMedia
"So all the lines have really blurred in the past," he said later, coming back to the topic. "They continue to blur, whether national, local lines, advertises looking at digital broadcast, they look at everything as one. And they're really looking to get a return on their money."
Technology and ROI
He talked about capitalizing on the money shift, and stressed the importance of sales technology and data: "A key way to capitalize on this shift is to make our inventory more available by continuing to invest in automating the sales process, better analyzing the unique data we have about our consumers, and providing a programmatic buying solution that integrates easily into their planning and buying systems."
Bressler said that iHeart provides a 6-to-1 return to advertisers: "That's in Nielsen numbers, not ours. For every dollar in advertiser spends they get $6.00 back."
He explained that iHeart's relationship with Triton digital, the market leader in streaming measurement, puts through an advantage that leads straight to the advertiser. "The full strength of iHeartMedia digital properties is now being measured by Triton, the industry leader in digital audio measurement. And agencies can now access these ratings at Mediaocean and Strata, leaders in media buying software. All this helps make digital media planning and buying with us as easy as it is with the leading digital players."
Specifically, Bressler said that iHeart's consumer data gives advertisers many addressable markets of listeners.
"iHeartMedia is also beginning to offer unique ways of targeting consumers at scale to enhance the value we can provide to our partners, including music-based psychographic groups, adaptive weather and traffic patterns, purchasing behavior, and other demographic and behavioral data that increase the value of our inventory."
"We continue to invest in converting to digital and developing the programmatic and data capabilities that clients want." –Rich Bressler
TV vs. Radio
Why did TV come up? Because television is suffering from reach reduction in young age groups, whereas radio reach remains strong across the age divides.
"According to Nielsen's Q3 comparable metrics report TVs weekly reach continues to decline, now reaching only 85% of U.S. adult 18-plus and it's particularly losing ground with the key millennial audience," Rich Bressler said. "Today TV's weekly reach among millennials is only 73%, dropping into third, below broadcast radio at 92% and smartphones at 84%. In other words, today roughly 3 in 10 millennials don't watch television. An incredible statistic."
He later noted that if you drop down to the 15-24 age group, TV-watching diminishes even more.
"Our average age user is right on top of digital. We're about 44 years old. I think digital is around 42, 43 years old. By the way, TV and newspapers and everything is well over 50." –Rich Bressler
The CRB Webcast Rates
If you have anything to do with streaming music, you can't get through an earning call in early 2016 without discussing the Copyright Royalty Board (CRB) and its newly released webcast royalty rates for use of music recordings.
Rich Bressler: "As you all know, in December the copyright royalty board, or CRB, came out with new rates that digital music services like iHeart will pay for the next five years, reducing our per-play rate by 32%. These new CRB rates make our investments in iHeartRadio even more significant. 
To be clear, the rate reduction applies only to iHeartRadio's simulcasts of broadcast radio stations — an important section of the app's content, to be sure, but not the whole digital output. iHeartRadio also streams original, online-only music stations, and the per-track rate for all that music rose from 14 cents per hundred plays per listener, to 17 cents.
Still, the upshot from Rich Bressler is buoyant: "We believe these new rates will encourage the growth of digital streaming and help build a more sustainable digital music marketplace for the benefit of artists, consumers and the rest of the music industry."