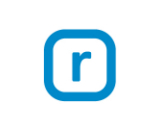 Internet radio platform Radionomy today announced the release of new iOS and Android listening apps, and distribution agreements with Samsung Smart TVs and Roku. Further, Radionomy online radio stations will be featured within the Orange Radio apps.
These announcements from Belgium-based company are timely, exactly one month after the collapse of U.S.-based competitor Live365. The two companies were tentpole destinations for fans of niche, lean-back online radio; the removal of one from the competitive landscape is part of a consolidating trend that also saw Rdio leave the field in November.
Simple Usability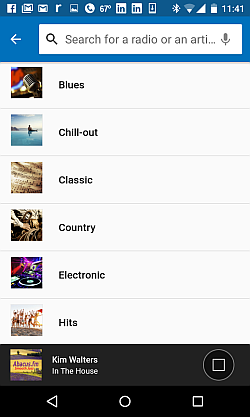 The new Radionomy app seems thought-out to provide an easy-to-understand experience. A Home panel lists top featured stations. Users can dig beneath that general focus to genres using the Search function.
Search is the focal point for listeners who know, in a general way, what they want to hear. As a non-interactive service, Radionomy does not allow random-access to specific songs, or even artists. But the app recommends searching for artists or genres, and we found that to be good advice, and the key to unlocking the deep music resources on Radionomy's platform.
Simply invoking the Search function by touching the standard magnifying-glass icon brings up Radionomy's genre list. We wondered where that was until finding it as the front page for searching. From there, some users will abandon artist-based searches for deep dives into genres and sub-genres.
Searching for artists works much better than searching for songs. In either case you won't get an artist or song page, but you will get stations that might play that music. So, searching for "Bruno Mars" brings up hit-radio stations. Searching for "Uptown Funk" delivers a list of funk stations. Stick to artist searches.
All in all, Radionomy's new apps furnish a clean, addictive discovery platform. You can save stations as Favorites, making return visits pleasingly familiar and rewarding.