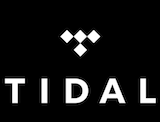 More details have emerged about the royalty lawsuit filed against Tidal. First the streaming platform issued a statement about the legal action:
"Tidal is up to date on all royalties for the rights to the music stated in Yesh Music, LLC and John Emanuele's claim and they are misinformed as to who, if anyone, owes royalty payments to them. As Yesh Music, LLC admits in their claim, Tidal has the rights to the Master Recordings through its distributor TuneCore and have paid TuneCore in full for such exploitations. Their dispute appears to be over the mechanical licenses, which we are also up to date on payments via Harry Fox Agency our administrator of mechanical royalties."
The company added that it has removed all music on its platform related to Yesh Music and John Emanuele. The statement closed with a pointed rebuke: "This claim serves as nothing other than a perfect example of why America needs Tort reform."
The other development in this suit offers context around the plaintiffs. Billboard found that the pair filed a similar suit against Slacker the week before the Tidal one, and noted that it has filed seven such lawsuits since July 2014.
As the amount of legal pushback against streaming services increases, the key takeaway has been a need for transparency. Due to the complexities of royalty management, many artists and labels have outsourced the work to third-parties such as the Harry Fox Agency or TuneCore. The use of an additional party appears to have layer more confusion into the proceedings, which may help explain the negative attitude so many artists have toward streaming.
Following hot on the heels of that additional insight into the lawsuit, we have since learned that Tidal has also laid off two of its top executives. "Tidal has terminated CFO Chris Hart and COO Nils Juell," the company has confirmed to The Verge. According to the statement, Tidal is moving its core operations to its New York office, while the technical side will remain in Norway. Scandinavian news outlets reported that Hart was terminated stemming from a dispute over how Tidal shares its streaming data, but the company did not share any other details about reasons for the action.
Tidal's top leadership has been a revolving door in the past year. The company went through multiple CEOs before landing with Jeff Toig in December. Other execs from both the New York and Norway offices have also been cut in recent months.