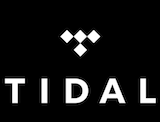 Tidal has been hit with a class-action lawsuit over royalty issues. In an ironic twist for the artist-owned company, Tidal has been sued by Yesh Music and performer John Emanuele. The plaintiffs claim that they did not receive correct notices of intent from the streaming platform and did not get accurate royalty payments for their music that was played on Tidal.
When Jay-Z's business enterprise took over Tidal, the streaming service relaunched with a flashy event that featured several popular performers signing on as part-owners of the platform. The focus of the branding was about artist empowerment. In a Q&A, then-executive Vania Schlogel even said Tidal's royalty rates would be higher than other platforms. That background makes the lawsuit more of a surprise.
Artists and labels have been taking aggressive action against digital music services over the recent months over royalties (see cases filed by David Lowery, Ricky Spicer, ABS Entertainment, and Melissa Ferrick).