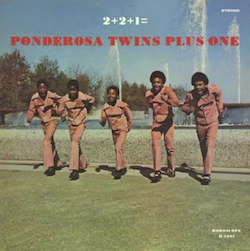 A large swath of streaming platforms have been hit with another lawsuit over pre-1972 royalties. The plaintiff is Ricky Spicer, a member of the group Ponderosa Twins Plus One, and he is seeking class action status for his case. Spotify, Apple, Google, SoundCloud, iHeartMedia, Pandora, and Sony Computer Entertainment were all named in the suit, which claims that the audio platforms had the appropriate license for distributing intellectual property owned by members of the Twins.
The legal issue here is one that has been recurring for years in the headlines. Federal copyright law did not take effect until Feb. 15, 1972, and there were no national-level protections for songs recorded prior to that date. Instead, they were subject to state laws, which leaves a potential gap for digital music services that do have all the required federal licenses.
Spicer's case has an odd angle, with a note in the filing that states some of the defendants may have thought they had licensed the Twins' album. But Spicer claims that a "phantom party…used back channels and private under-the-table dealings to transfer licenses that ultimately wound up in the hands of Defendants." More information about this shadowy activity will probably come to light if or when the case progresses.
So far, streaming services have been making settlements on a case-by-case basis in pre-1972 litigation. Pandora paid the RIAA $90 million. Sirius XM paid $210 million to labels. But getting to those settlements often involves lengthy periods of back-and-forth arguments in court.