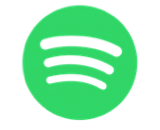 Spotify has been hit with a second lawsuit in two weeks, again centered on licensing and royalties. Artist Melissa Ferrick said her songs have been streamed more than a million times, and her complaint filed in the U.S. District Court in Los Angeles argues that Spotify does not have the license to do so. The suit is seeking class action status to give more than $200 million in damages for songwriters from the streaming company. Ferrick is being represented by Gradstein & Marzano, which has also repped members of the Turtles in their ongoing royalty disputes with Pandora and Sirius XM.
David Lowery also sued Spotify for unpaid royalties in late December. He is also seeking class action status for his complaint, which was filed in the Central District Court of California.
Both lawsuits (and perhaps future ones if these two start an opportunistic trend) highlight the complexity of music licensing in the streaming age. Blanket licenses are available for both sides of the rights-holder fence: record labels are paid statutory rates by SoundExchange, while songwriters represented in the ASCAP ands BMI catalogs receive payments governed by Consent Decrees which give services like Spotify permission to use the music. But there is a lot of written music not represented by those two large agencies, and music services must find the correect rights-holders to pay.
Most music services outsource that track-and-pay process, industry experts tell RAIN News. Spotify has recently pledged to build an in-house division for licensing and paying composers and songwriters; the first service we know of to declare that intent. Plaintiffs in these two cases targeting Spotify assert that the license must be obtained before using the music, not after.
The proceeding of these two cases will be interesting to observe. And the larger question is whether shining lights into the dim recesses of managing rights in a 30-million-song catalog will change the industry more broadly across all services, so that more money gets where it blongs, more quickly and directly.